Generations of Texas
Welcome to Generations of Texas, home to the stories of eight generations of a family of Texans. It's the narrative of personal tragedy and triumph, perseverance, and family history, with characters both heroic and rascal. Beginning with the Vaughan family's exit from The Revolutionary War and its immigration first to Mississippi and then to Texas in the 1830s, they were just in time for the Texas war of independence from Mexico. It continues through Francis Asbury Vaughan's incredible Civil War journey, described in his diary, across Texas, Mexico, and the Gulf of Mexico to enlist in the Union Army during the Civil War.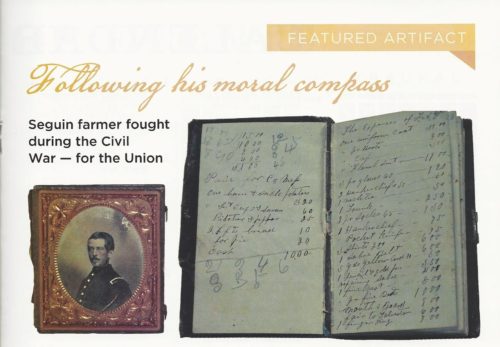 Bullock Texas State History Museum quarterly magazine article on the Civil War diary of Francis Asbury Vaughan
Francis's wife, Carrie Vaughan, continued the noteworthy family, appointed by President William McKinley in 1899 to be perhaps the first female Postmaster in the United States, before women could even vote. Subsequent generations include Vickers and Stewarts, noteworthy in their own rights as bedrock Texans, farmers, soldiers, professionals, and executives.
Totaling 8 generations, the stories are compelling through the great events of the nineteenth, twentieth, and early twenty-first centuries, delving into the transitions of wars, depressions, professions, and technologies.
Yesteryear, by Jeff Stewart, and Yesteryear, The Next Generation, by Wayne Stewart, are the first two installments of the family's Texas Experience, and there are more to come. I hope you'll enjoy Generations of Texas and its ongoing growth to include future generations. Our books are available for sale, and we would love to establish an ongoing dialog with you, learning of your own family's connections to history.
If you are interested in Texas history and my family, please contact us.
Best Wishes,
Wayne Stewart