Allen American Newspaper Article, July 20, 2017
Newspaper article featuring the multi-generational history of a significant Texas family, featuring Yesteryear, by Jeff Stewart and Yesteryear, The Next Generation, by Wayne Stewart. Both books are available on the shopping page of this website.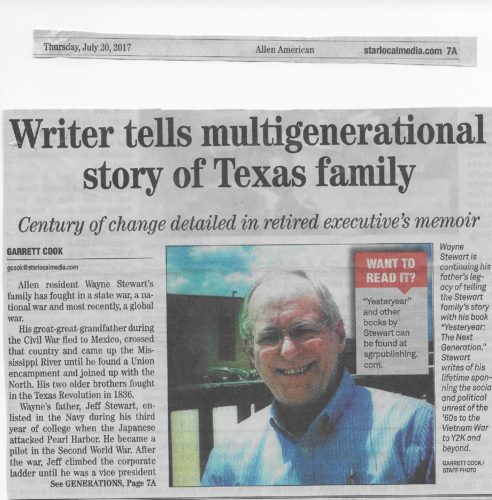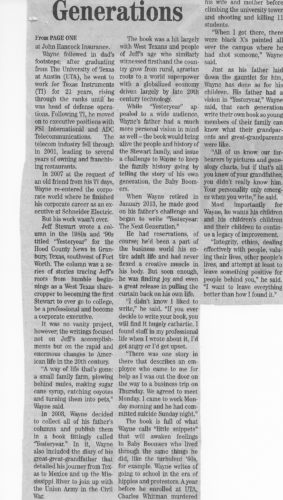 Breaking News, June 20, 2017
Four days after its launch, Wayne Stewart's new book, Mentoring Intentional Excellence, A Guide for Early- and Mid-Career Professionals, has just been named by Amazon the #1 New Book Release in Business Ethics.
https://www.amazon.com/exec/obidos/ASIN/0997445017/ref=nosim/beaglebaybooks?cn=bWVudGlvbg%3D%3D